ENSEK's mission, continuous innovation, moving international, and scaling sustainably
Dec 1, 2020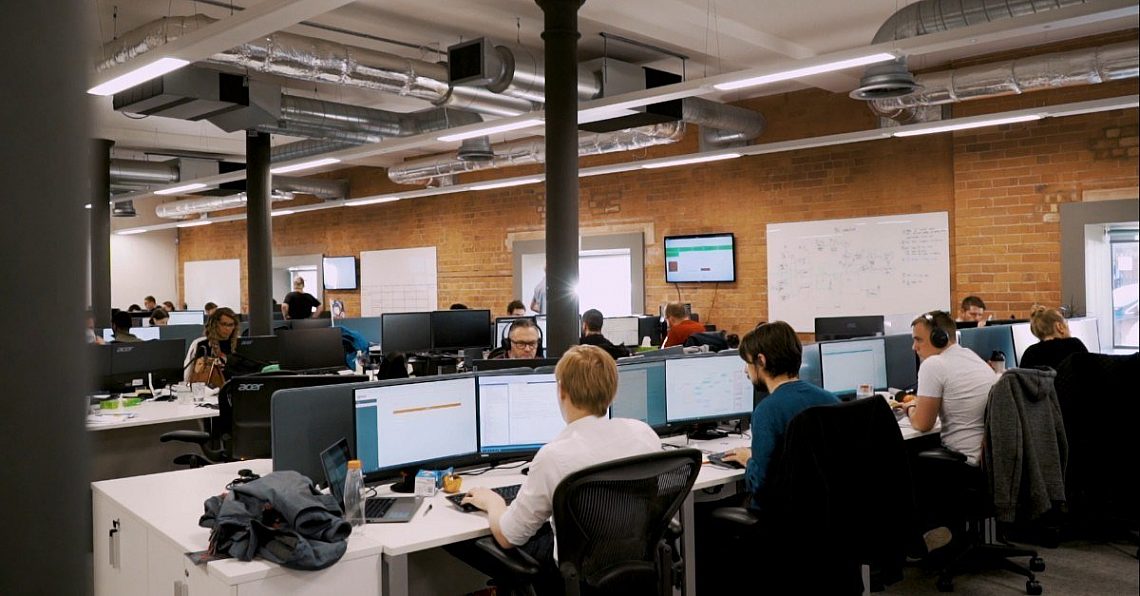 Behind our growth story has been one guiding mission: to build the fastest evolving retail energy platform in the world.
This update is about how we're working towards that mission, as we continue to drive innovation in the energy industry and provide customers with cutting-edge software.

How it started, how it's going
In 2010, our founders spotted a major problem in the energy industry, with millions in revenue disappearing into a black hole. This led to our first products, helping suppliers to identify and address revenue leakage.

Since then, we've responded to further challenges in the industry with a range of innovative solutions and a unique end-to-end platform that hosts the full customer lifecycle across B2C, SME and I&C segments.
Today, we have over 20 million-meter points contracted to the platform and currently manage more than £2bn of energy supplier revenue. As we continue to expand internationally and support suppliers in new geographies, those figures will continue to increase significantly.
An amazing year for growth – new products, new geographies, new investments
The past 12 months alone has been a whirlwind of activity. We've launched into two new geographies; Benelux, and Australia; and shipped 3 new products: An Industry Pricing Engine, Digital Insights, and our Smart DCC Adapter.
The teams at ENSEK have worked tirelessly on the platform to enhance its scalability and our ability to move into new markets.
Thanks to the design of our integrated platform, we're able to localise to new geographies through market specific connectors. This has allowed us to build an accredited market interface for Belgium in just 8 weeks.
We've also launched Tickd, the UK's first fully digital energy comparison site for businesses, and devoted hundreds of hours to improving the UX and UI of our Ignition platform to improve customer experiences.

Where does our focus lie now? Full flexibility to innovate at pace
Our passion is to continuously evolve our platform so that suppliers can deliver the best customer experiences faster.
In a complex and regulated market like energy, maintaining agility at scale is a challenge. We've solved this problem by building an integrated platform that covers the full customer lifecycle.
This gives us the flexibility and control to innovate at pace for our customers, without being constrained by bottlenecks or dependencies on third party systems - which is pretty unique.
We're continuing to invest in our infrastructure to provide the best service to our customers, from challenger brands through to enterprise utilities.
We understand the problems challenger brands face, who need tech that 'just works' so their teams can focus on building, innovating, and attracting new customers.
For larger organisations, we know they need the same agility and innovation, but this must be coupled with the enterprise-grade scalability, security and performance needed to deliver for their entire customer base, at scale.
Customer-led and customer-driven roadmaps
Being customer focused is at our core and something we're always looking to improve. Customer feedback has continued to feed into our roadmaps, supporting their growth and business critical goals.
Flexibility is a huge factor for the energy suppliers we work with. We are focused on extending flexibility within the platform, enabling further connectivity with the likes of Salesforce, AWS, new payment providers and many more.
Maintaining sustainability and scalability with fast growth
Right from the beginning ENSEK has been in a strong growth pattern. The last few years this has increased rapidly. We've been scaling quickly and carefully to support this; from our infrastructure, to our people, to the automation, and features in the platform itself. We continue to reinvest everything into the company to support growth, allowing us to continue to build the best products in the market.
Our employee numbers have grown dramatically over the last four years, with figures looking to increase further over the next few months.
We're always looking for passionate individuals that are keen to work with us to continue to drive the energy industry's innovative arm. From Software Engineers and Software Testers, to Project Managers and Analysts.
As a tech company the growth of our team is interesting, but what we're really passionate about is automation and enabling teams to do more with less effort.
As it stands today, 98% of all tasks carried out by our platform are automated, and our goal is to push this even higher. This allows us to deliver class leading efficiency to both our clients and their customer service operations, as well as our own managed service section of the business.
Keeping ahead of the curve and giving customers a competitive advantage
We've always obsessed over the end-user customer experience and making sure our customers have the competitive edge in the market, whilst having the financial controls in place to underpin the efficient running of their business.
Our first products to market are still critical to this success. Owning and managing our full end to end platform helps us to evolve with full flexibility and agility, with zero reliance on third parties that could slow us down.
On the horizon, you'll see new Finance solutions, improvements to our Credit Management capability, and a Time of Use tariff solution to balance grid demand and support reduced energy bills.
Additionally, we'll be continuing to invest in the user experience of our SaaS platform, Ignition. Focus sits on the UX and UI of the platform, using human centric design and AI to improve usability for agents and end consumers.
As part of that UX redesign, over the course of the last several months we've surveyed 1.2k+ Ignition users to understand the parts of the platform they value and where improvements must be made.
The team have also completed over 50 in-depth user testing sessions to deep dive into the needs of our customers and run product adoption analytics over 5 months to identify the most popular areas and user behaviour patterns.
The goal for the Ignition platform is to provide our energy supplier customers with nothing but excellent performance and autonomy.
By upgrading the backend of the platform, Ignition will run faster and scale further. The improvements in navigation, user flows and a general refreshed look and feel will create a consistent and cohesive design throughout the tool.
Onboarding will become quicker for new starters and insights into data will be relevant by role. We'll also be improving the connectivity of Ignition to popular apps and robust API's, increasing the ability for customers to build on top of the platform.
Supporting a vast range of energy suppliers
Our deep rooted heritage in the energy industry and our breadth of platform coverage across all customer segments, allows us to provide a platform for energy suppliers that is shaped by a diverse range of needs, balancing cutting edge technology, automation and innovation with enterprise grade scalability and performance.
By doing this, we are able to reduce supplier's cost to serve, take care of the non-discretionary, and allow them to focus on what matters most – their customers.
Those suppliers who wish to transform their businesses, improve margins and offer more to energy consumers can look to ENSEK to provide innovation and flexibility. Most importantly, we're raising the technological bar within the energy industry to support ever evolving consumer behaviors and expectations.
What does the future hold and where are we trying to get to?
In order to have the biggest global impact in our market, ENSEK intends to stick steadfastly to its mission of being the fastest evolving energy retail platform in the world. Not only this, but as our business grows internationally, it is important that we continue to evolve at an accelerating rate.
To do this, we are reliant on building upon an already world-class team and continuing to promote a strong culture that nurtures talent. As we move towards a more distributed model of working, we are excited at the prospect of expanding our talent pool across borders.
We're working on some of the most challenging problems, from breaking down the complexity of the energy industry, to next generation machine learning that will drive operational efficiencies and create seamless customer experiences – this means we're always searching for the best talent to help our mission.
Our innovation team, ENLab, continues to breach new possibilities for ENSEK's Ignition platform and will join forces with a newly launched Customer Advisory Board which will work with customers to shape the future of the industry.
The last 10 years of ENSEK has meant a huge amount of change to the energy industry and we continue our mission to become the fastest evolving platform in the world, to future-proof the digitisation of the energy industry.
Have a query? Click the link below to get in touch.